Successful recruitment events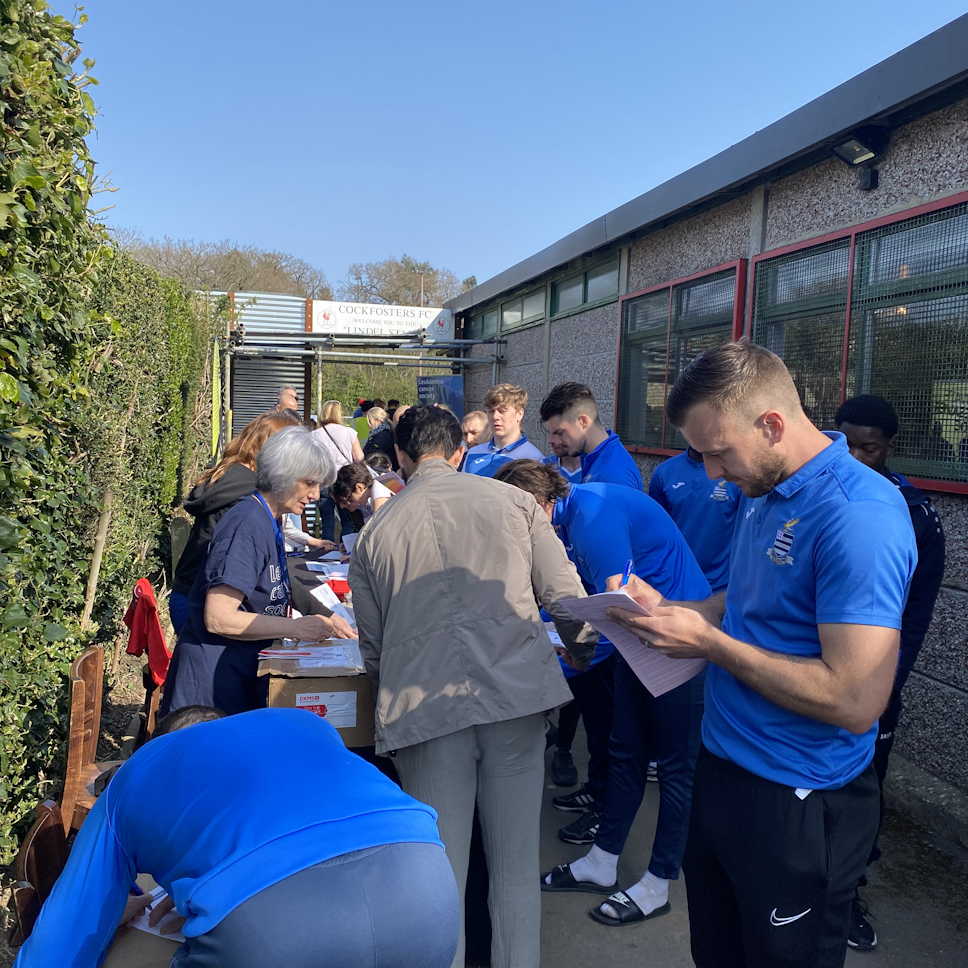 Over 150 potential donors recruited at Cockfosters Football Club
Leukaemia Cancer Society teamed up with Cockfosters Football Club to recruit stem cell donors from the Cypriot community. The event was a tremendous success with nearly 200 people recruited. The atmosphere was great and people were eager to help.
The Thalassemia Society collected donations for Leukaemia Cancer Society while serving refreshments after the football match and raised nearly £90.
This was a great example of the community working with us to generate a lot of interest and support. We hope that matches will be found for our patients currently needing a stem cell transplants. And we know that we've boosted the register and made it easier for people diagnosed in the future.
© 2022 Leukaemia Cancer Society